AVS – Advisory, Accounting and Management
Company is like a living being
Our core business is accounting, we use this tool to support management. Our daily goal is the constant satisfaction of our customers. Large, medium-sized companies, micro-enterprises, sole proprietors, liberal professionals or associations, giving our contribution to the assiduous compliance with the comprehensive legislation. In addition to accounting, we support other areas such as investment projects, digital marketing and certifications.
"Be a quality parameter. Some people are not used to an environment where excellence is expected." Steve Jobs (1955-2011)
ACCOUNTING | MANAGEMENT SUPPORT
INVESTMENT PROJECTS | SUPPORTS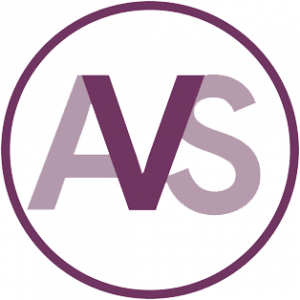 Our Accounting Office consists of five elements, two of which are Certified Accountants and the remaining Accounting Technicians – all of whom have specific training in the area of ​​Economy, Accounting and Business Management.
Our services always seek to reflect the true, faithful and appropriate image of the company, having as reference the International Accounting Standards, the National Regulations and the Generally Accepted Accounting Principles.
Accounting is a science that studies heritage from an economic and financial point of view and is based on its own techniques or procedures. Increasingly, accounting must be seen as an indispensable tool to support management.
Advice based on monthly financial analyzes, product of our processing of accounting support documentation, reveals the evolution of the company's activity and allows for the end of the financial year, in order to provide management support coordinates in a timely manner, which are made available monthly. , on our Site in the "Client Area". This procedure allows for more effective management that helps to ensure success. We also propose to have regular meetings in our Accounting Office.
In the "Client Area" you can also view other documentation, such as a permanent certificate, non-debt certificates, proof of commencement of activity, mandatory tax returns, among others of equal importance adjusted to the needs of our clients.
Another relevant factor is the constant change in the Portuguese tax system, which is in fact a reality that cannot be ignored. It is our aim to ensure the best fiscal result, for this it is essential, to have the goals set and the ways to achieve them in time, so that the framework adjusted to the proposed needs and realities can be given.
Last but not least, there is the continuous control of third party checking accounts as well as important bank accounts that support accounting / management and decision making. In this way, it is possible to trace payment needs and make collection forecasts in the short term, which generates treasury stability, warning of predictable imbalances with the necessary anticipation.
"You cannot impose productivity, you must provide tools to enable people to become their best." Steve Jobs, founder of Apple.
Accounting
• Collection, Classification and Computer Registration of Support Accounting Documentation (including control of fixed assets);
• Compliance with all Periodic Tax Obligations related to Accounting;
• Conference of Third Party Current Accounts (customers and suppliers);
• Monthly Bank Reconciliation and Cash Funds Conference;
• Monthly Financial Analysis;
• Annual Closing of Accounting;
• Support in the preparation of the Annual Management Report (and respective annexes), minutes, among others of equal obligation.
Outsourcing
•Outsourcing in Management and Treasury Support:
• Administrative (in terms of the organization of documentary support for accounting and issuing invoices);
• Treasury (payments: taxes, salaries and suppliers);
Taxation
• Tax Advice / Consultancy;
• Delivery of all Periodic Tax Liabilities (Model 10, VAT, PEC, …);
• Preparation of the Financial Statements (Balance Sheet, Income Statement, Cash Flows, attachments, …);
• Delivery of the Annual Tax Declarations to the Tax Authority (Model 22, Model 30, IES, …).
Human Resources
• Salary Processing;
• Compliance with all Declarative Obligations before the Tax and Social Security Authority;
• Human Resources Database Management;
• Support in preparing the Anual Single Report.
Partnerships in Legal Support and Insurance
Investment Projects | Support
If you want to start an Investment Project, our Accounting Support Office for Management Support, helps you.
Business Plans;
Economic-Financial Feasibility Studies;
Incentive applications:
Portugal 2020;
IEFP (Institute of Employment and Professional Training).